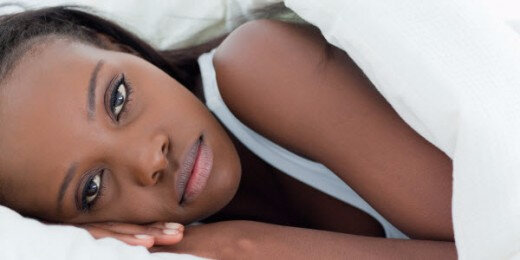 SAD STORY OF LOVE.( episode 1)
How to tell him l was in love with him, felt heavy in the tongue.
This was beyond the usual things l was capable of.
Though the eagerness to proceed gripped a half of me.
I fell in love with him suddenly.
Whenever I looked at him, a saw, a true African man, a hero.
To control the heart beat was something I battled with anytime I run to him.
I looses my senses completely.
On the Alafi park, there he was, holding his canvas when he had done playing football and headed towards the beautiful gate, the way out to his house.
I felt like hugging that masculine body which pairs nicely with his six packs tommy.
Not escaping how completely lost I was in his world of charming smile, his sexy sunken eyes and eyeballs, they sparkled like a pearl beneath the waters.
How I wished he walked up to me to communicate, maybe just hello and that would have made my day but he walked passed me as if he hadn't spotted me to even have heard my heart yell and scream.
I stretched out my arm into space toward him at his back while tears fell off the sad eyes.
My heart didn't seize to beckon and scream for his attention but he was already gone.
At night, sleep refused to visit my eyes.
I was glued to his picture.
I got that picture from Akosua because they were mates in school.
I told Akosua lies to have that picture.
To Akosua, the picture had some friends, I wanted to hold dear to their memories.
She never suspected I developed feelings for him.
And besides Akosua knew we didn't know each other.
We have never met though she does discuss him sometimes.
Akosua could have been capable of hooking me up with a little effort, if I had voiced out my feelings, since he was her closest mate in SHS.
But I felt ashamed to let out my feelings to Akosua, for the reason that, among all the friends, I was the "holier than thou".
How then could I have easily spelt out my sudden feelings for that guy to her?
I simply couldn't do so.
It was afternoon and the sun was scorching.
It felt quite difficult to step out there but I needed to inform Mr Ofosu of the up coming meeting, organised by the church, to make preparation for the missionaries from Germany and as the female Secretary of the church, it was my duty, for Mr Ofosu couldn't make it to church last week.
Holding hands with a fair lady opposite the town hall was Abel.
My heart escaped a beat.
I went insane as l saw him with another.
Closer and nearer I got, with my face muscles squeezed.
The lady asked " is she after you?"
She realised l stood there for long.
Abel looked at the angle where l stood.
He went back, looked at her and quickly, he replied
" oh no. I don't think so. I don't know her anywhere"
I burst out tears after the expression was made.
Was unable to control the tears from falling from the eyes to the face.
Reality flashed on me.
" you are madly in love with a man who doesn't know you exist "
" what Is wrong with her ?" Wondered Abel.
He sounded astonished.
Chosenmumuni.canalblog.com
www.reverbNation.com/chosen49
Chosen A1 Writing